BUILT BY ISUZU. FINISHED BY TJM.
Our 4x4 accessories range for the new Isuzu MU-X has been painstakingly designed to perfectly suit this top-drawer SUV. Whether it's the shape of our acclaimed Outback bull bar, the toughness of our underbody guards or the performance of our Airtec snorkel, every bit of kit has been made to complement the looks and functionality of one of this year's most well received vehicle releases.
PROTECTION TO SUIT YOUR 4X4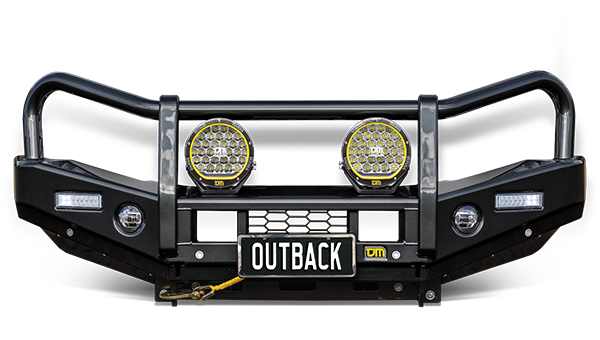 Vehicle protection keeps your vehicle and its occupants safe from hazards that are common in off-road conditions. Thankfully, TJM has a complete range of protection products to suit the Isuzu® MU-X™ that adds ultimate protection and bold style to your 4WD. This includes our famed bull bar range – each of which include integrated 8000kg rated recovery points – modular steel side bars and side steps, underbody guards and rear step tow bar, which also doubles as a Class 4 heavy duty tow bar and rear recovery point. Combined, they offer better off-road approach and departure angles, panel and radiator protection while also giving you increased vehicle accessibility and functionality.
AIRTEC SNORKELS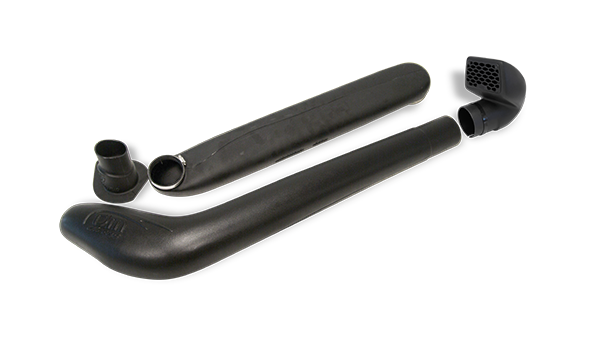 Aside from all the mud and dirt covering your workhorse after a thrill-seeking weekend away, keeping your LandCruiser 300 Series free from dents and scratches is easy thanks to our precision engineered Side Steps & Side Bars. Built for any adventure, the latest generation of TJM Side Steps & TJM Side Bars make protecting your broadside easy, thanks to a heavy-duty 63mmØ steel tubing construction that's finished in a black satin powder coating to maximise durability.
The TJM Side Steps also feature a highly durable alloy checker treadplate to make accessing your vehicle easier, quicker and safer. The TJM Side Steps and TJM Side Bars are also uniquely designed to be modular. This means a TJM Side Step can be fitted independently of a Side Bar, giving you the freedom to have Side Steps fitted to your LC300 and the option of adding Side Bars later.
LIGHTS, CAMERA, ACTION
Get the complete kit for your 4x4 with a set of TJM Driving Lights. The TJM Ultima and TJM Seeker Series range of LED lights, TJM has driving lights to suit every journey and every explorer. The TJM Ultima LED driving lights come in 180mm and 215mm variants, which both feature advanced 5W XP-G2 Cree LEDs, an Active Thermal Management System (ATMS) to ensure consistent performance and an easy-to-see 5700°K colour temperature. Meanwhile, with its Osram LED technology, die cast aluminium housing and a strong lumen output for all kinds of off-road conditions, the new TJM Seeker Series has plenty to offer discerning consumers who are in search of a quality set of driving lights.
VEHICLE MOUNTED AIR COMPRESSORS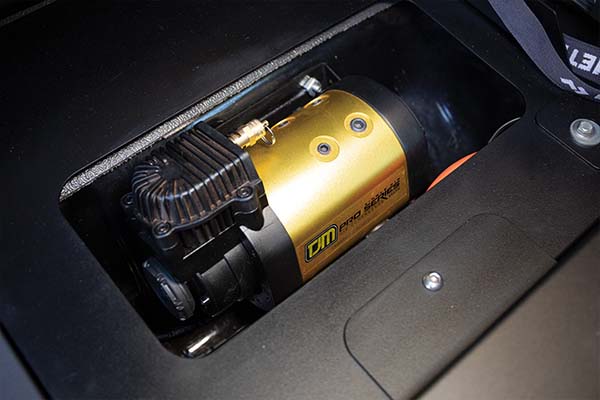 The TJM Pro Series compressors have been designed with a high emphasis on integrated functionality, higher flow rates and increased durability, making them perfect for harsh vehicle-mounted applications.
EQUIP YOUR 4X4 WITH A WINCH
center>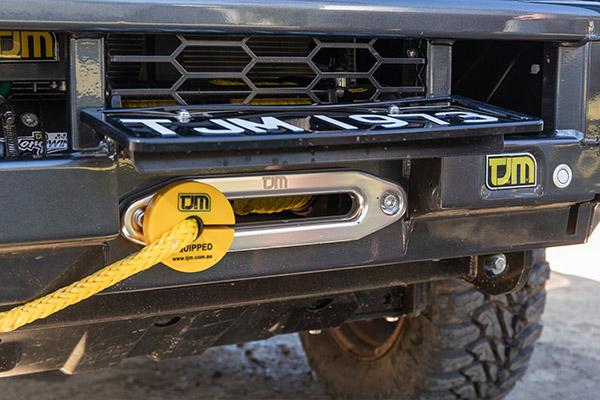 A TJM Torq Winch is an essential risk-management tool when venturing to remote locations and upping the stakes of your 4WD adventure. TJM's range of new generation Torq Winches now have even more power for increased line speed and faster recovery and, because they're available in a wide range of 9,500lb and 12,000lb options, there's a TJM Torq winch to fit most four-wheel drives.
WHY CHOOSE TJM OVER THE COMPETITION?
PROFESSIONAL IN-STORE FITMENT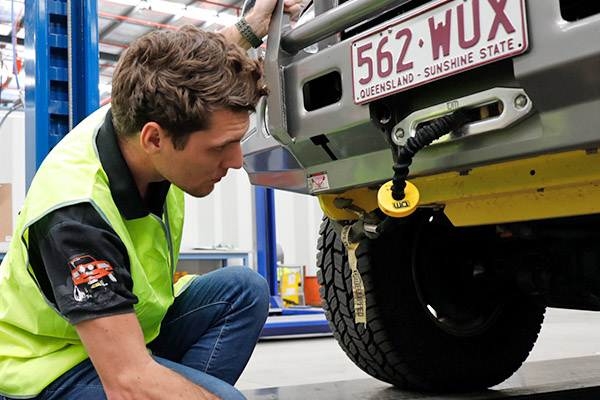 Ready to get your Isuzu® MU-X™ 4x4 equipped? Head in to your local TJM today to talk to and expert and get a vehicle fit-out that suits you and your needs. Every TJM store is equipped with a showroom and fully functional workshop, meaning our stores are equipped to complete 4x4 fit outs, dual battery systems, communications installations, pre-trip inspections and more. Plus, when you get 4x4 equipped at TJM, you can do so knowing that you're backed by a nationwide network of stores to support you.
REGISTER YOUR INTEREST